Cool enough for Chicago's Aviary?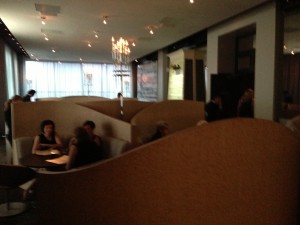 "You and Dad are simply not COOL enough to go to this place, Mom."
Well, since I have lived my life by the hair of a good challenge, we were on our way!  Straight to the website to get reservations.  But not so fast, one must be chosen after reservations were requested.  Huh Oh, maybe NOT cool enough? after all spoke the conscience of the soon to be 60 year old.  Yet, I am from California where EVERYTHING  is considered cool, so I could I fail?  I did then call a dear friend that knew the general manager, Gary Obligacion, from his food and beverage days at Bernardus Lodge in sunny Carmel Valley.  I have never been above calling in a chip to get what I want.
The deal was sealed a day later when we had reservations via email to the very cool, Aviary, in Chicago.  Watch this son!
Not only were the reservations golden, so was the reason we were to be in Chicago.  Our middle child, in EVERY sense of the word, was graduating from Naval Recruit Training Command in Great Lakes Illinois(otherwise known as boot camp)  Wild horses couldn't have kept me away.  To witness the incredible growth of this special young man as well as FINALLY a career choice, was not to be missed.
To add to the incredible voyage, we were to meet up with a friend from Junior High.  Now you know how long ago that was as Junior High has been Middle School for at least 40 years!  We have talked on Skype, of course, that we are cool enough to do, yet were we up to the Aviary challenge?  There was no backing down now as reservations were not to be backed out of!  Social suicide!
Cindy, Fred, Alan and Carol met for the first time in over 23 years at the hotel in Chicago after their car trip of over five hours from Rochester MN.  What an incredible friend! and willing husband.  Since it had been noted on the email reservations, if we were 15 minutes late, we were out of luck, the cab with the uncool left at 5:40.  Since I believe being on time is 15 minutes early, we were golden.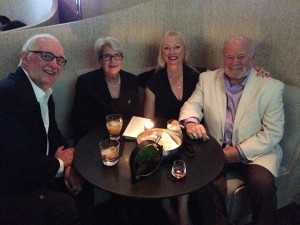 Dropped off at the corner of Fulton Market and Morgan in a meat market warehouse district, we all searched in opposite directions for the entrance.  Looking as though we had been dropped in OZ from a stage coach, we chose a mutually agreed upon door. Met at said door by a young male specimen with custom ear buds, we waited five minutes for entrance.   Subdued colors, low lighting and not expected music level to talk by, intimate half circle booths for two and chairs for more by the table, greeted our entry.  With one look at the exotic cocktail options, our mixologist guide, Katie, appeared at the table and saved us, once again.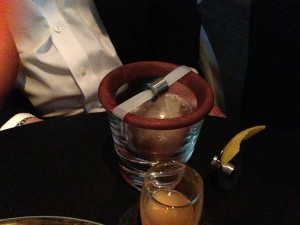 Whiskey served in a hollow ice ball complete with sling shot to open is the 21st century version of an Old fashioned.  An interactive drink with a punch! The Porthole, a circle of glass with flowers, herbs and zest on the inside is a work of art as well as a botanical tasty.  An after dinner drink was served in a glass version of the individual milk cartons from aforementioned Junior High. Served in an A Team lunch box we got the thumbs up for coolness.    Small bites, three at a time for all, including a date package, corn taco with guac and  a brioche box of chocolate smoked salt and vanilla.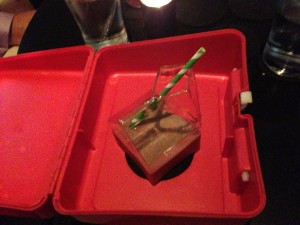 We sip Pinot Grigio in California. I am officially ashamed.  Cool, but still ashamed.